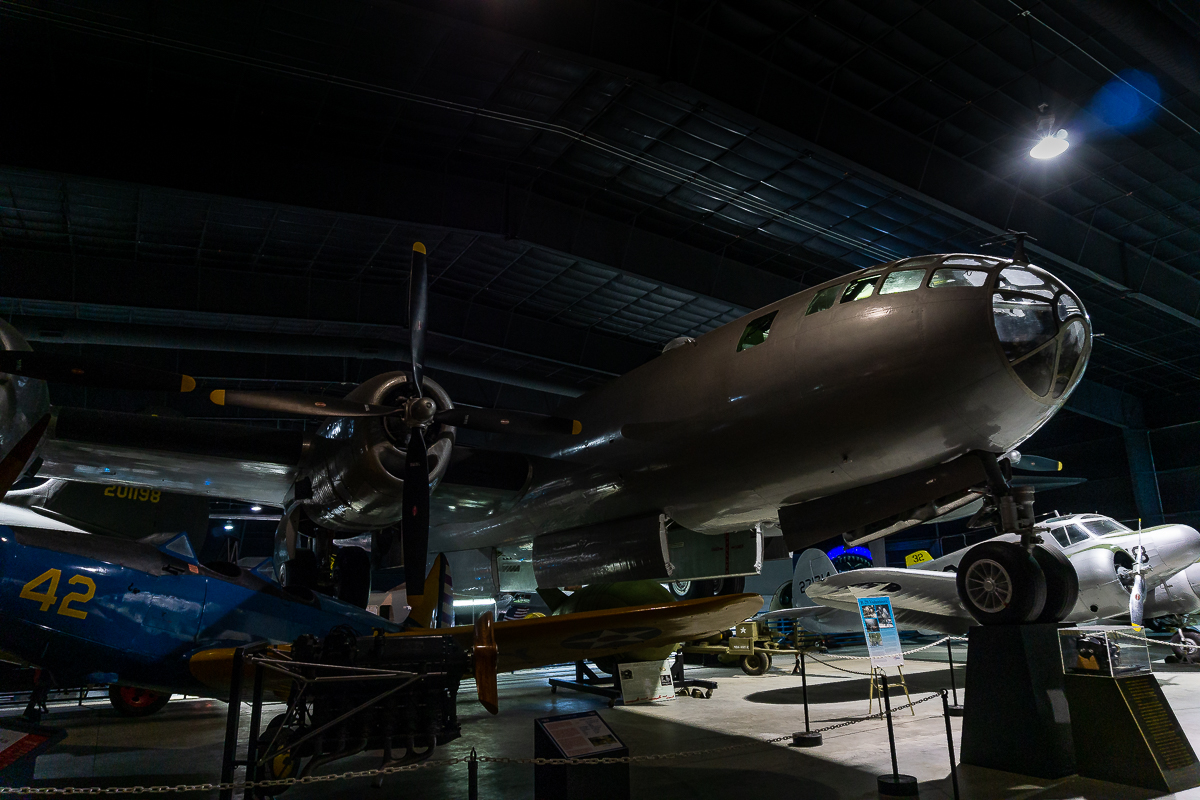 B-29 Superfortress
The famous B-29, known for the "Enola Gay" and "Bockscar" aircraft that dropped the atomic bombs in WWII. Tucked underneath this aircraft is a mockup of a nuclear bomb with a fallout radius of about 45-50 miles.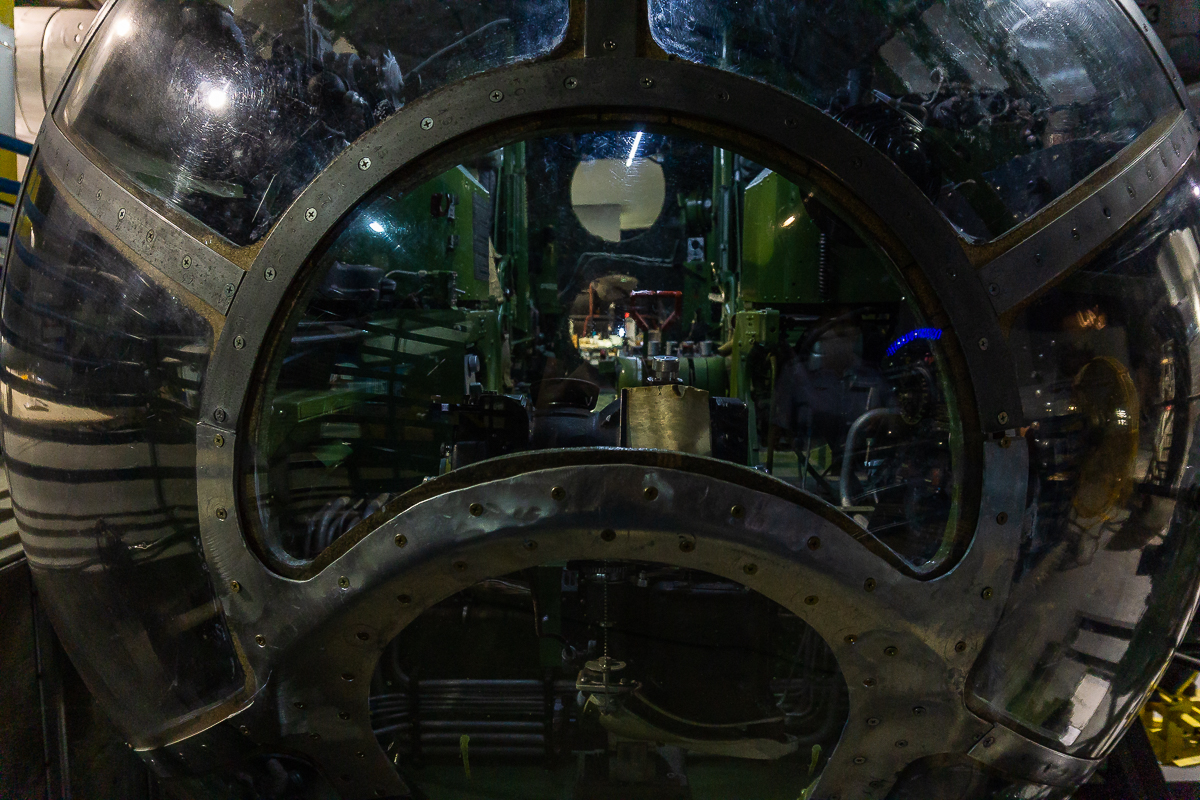 B-29 Cockpit
The museum was in the process of repairing at least one B-29 when I visited, and they had this cockpit right next to the stairs leading to the finished aircraft. You can see all of the interesting bits and bobs inside, but I couldn't sit inside it(unfortunately).
A-10 Thunderbolt II
One of the best parts about the Warner Robins Air Museum is the A-10 "Warthog" right outside the front door. I didn't have many ideas about specific "shots" that I wanted to get on this trip, but I definitely wanted this shot, looking right down the barrel of the 30mm cannon.
AC-130 Hercules
919 Special Operations Wing insignia on the side of an AC-130 Hercules. The size of the plane is impressive enough, but knowing that it carries so much firepower.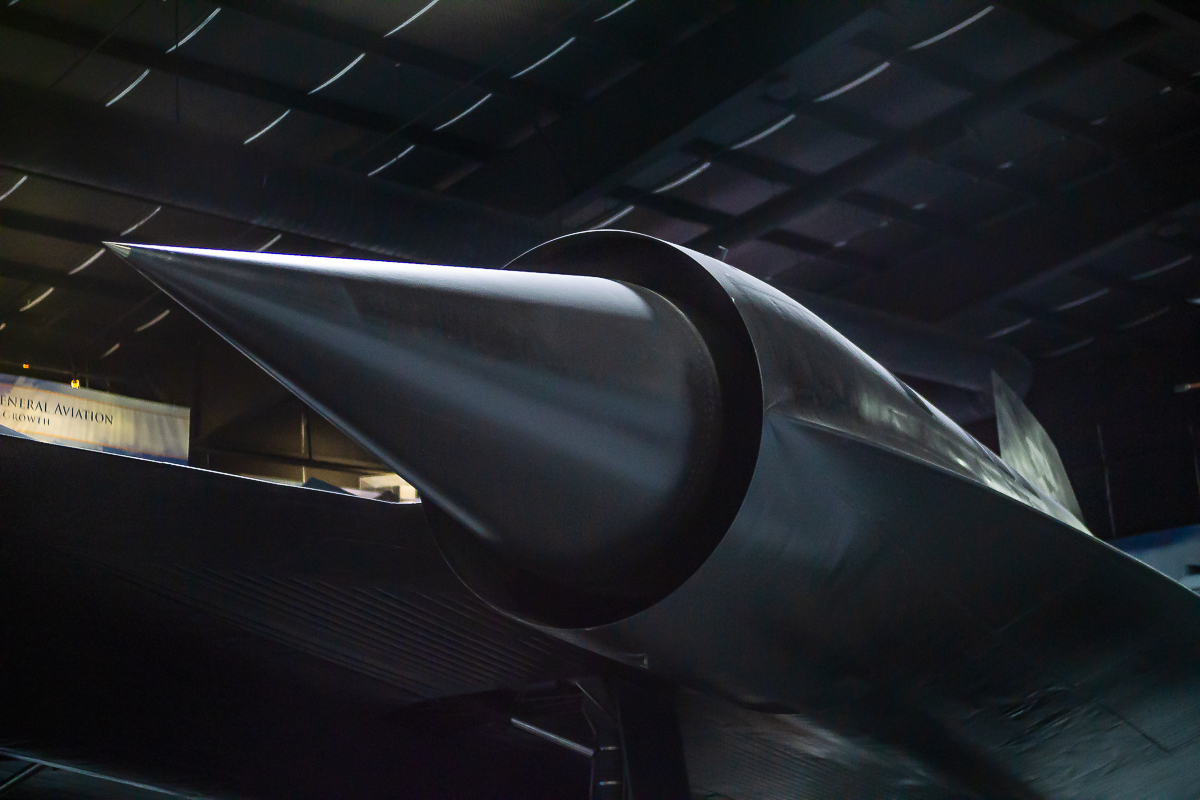 SR-71A's Pratt & Whitney J58
The air inlet of the SR-71A's J58 engine. The nose cone moves in and out when the aircraft speeds up or slows down, which allows more(or less) air into the engine.
SR-71A #61-7958
"Ichi Ban" tail art on the museum's SR-71A. This aircraft set two of the SR-71's records: "Absolute speed record (2,193.2 mph)" and "Absolute altitude record (85,069 feet)".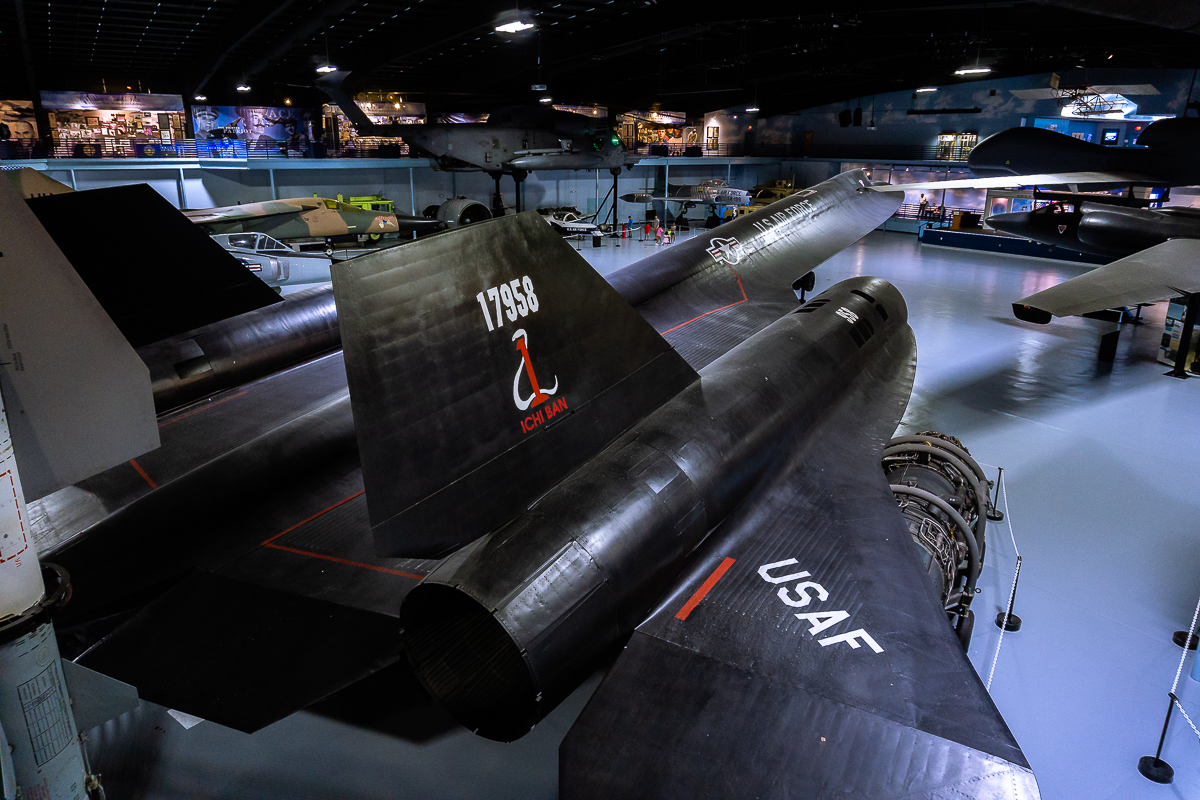 SR-71A
A view from above the SR-71A. This aircraft is bigger in person than you might think, so getting a full shot of it can be a bit tricky.
SR-71A Blackbird
To get this full-length shot of the SR-71A, I had to go up to the second floor and the opposite side of the showroom. Total length of the SR-71A: 107 ft 5 in.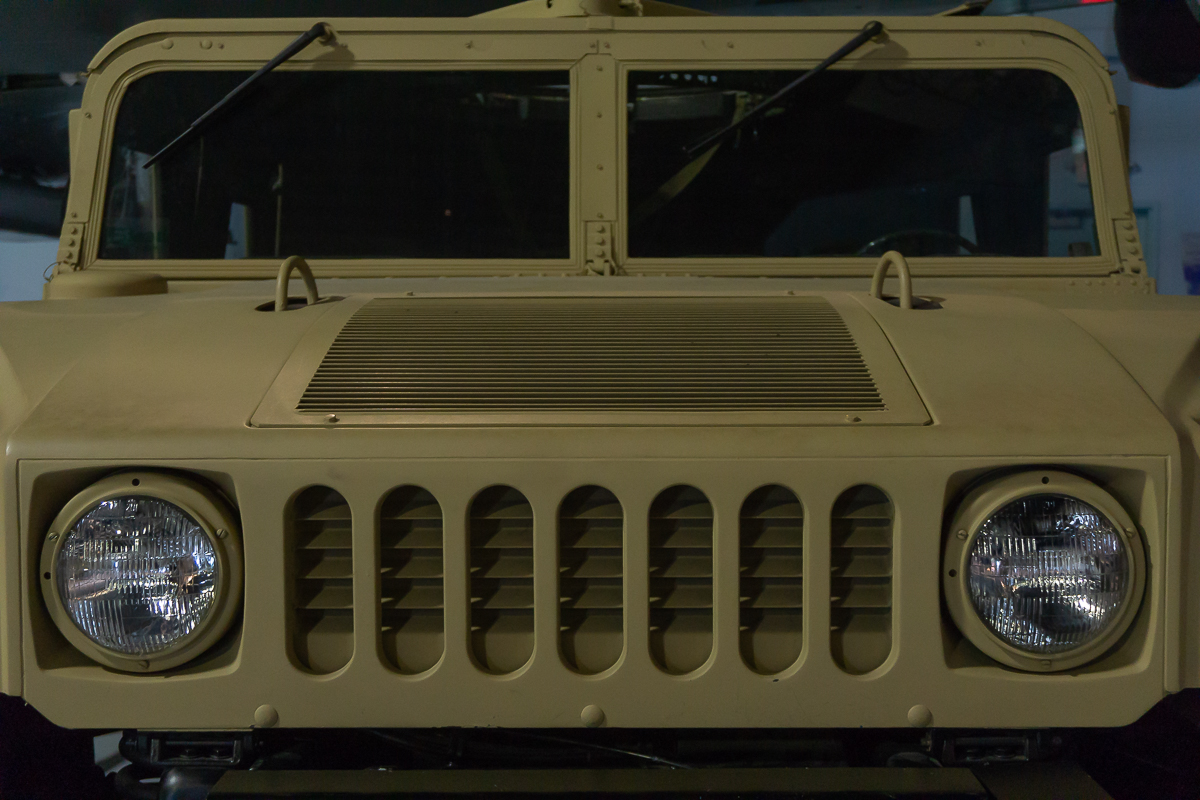 HMMWV(Humvee)
Despite being an aircraft museum, they also had a fair amount of ground vehicles on display too. This is a modern Humvee in the "desert color" scheme that we're all so used to seeing these days.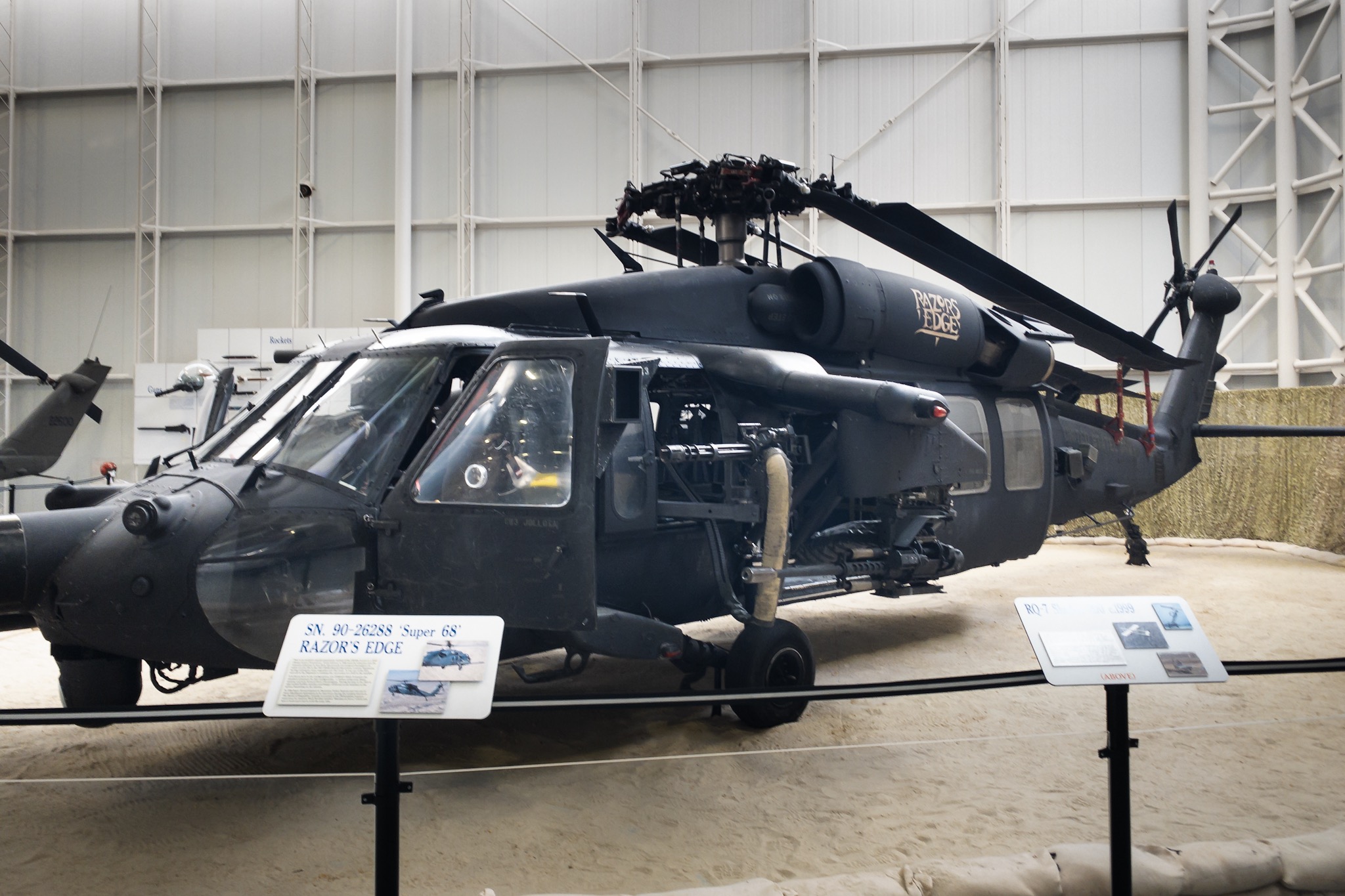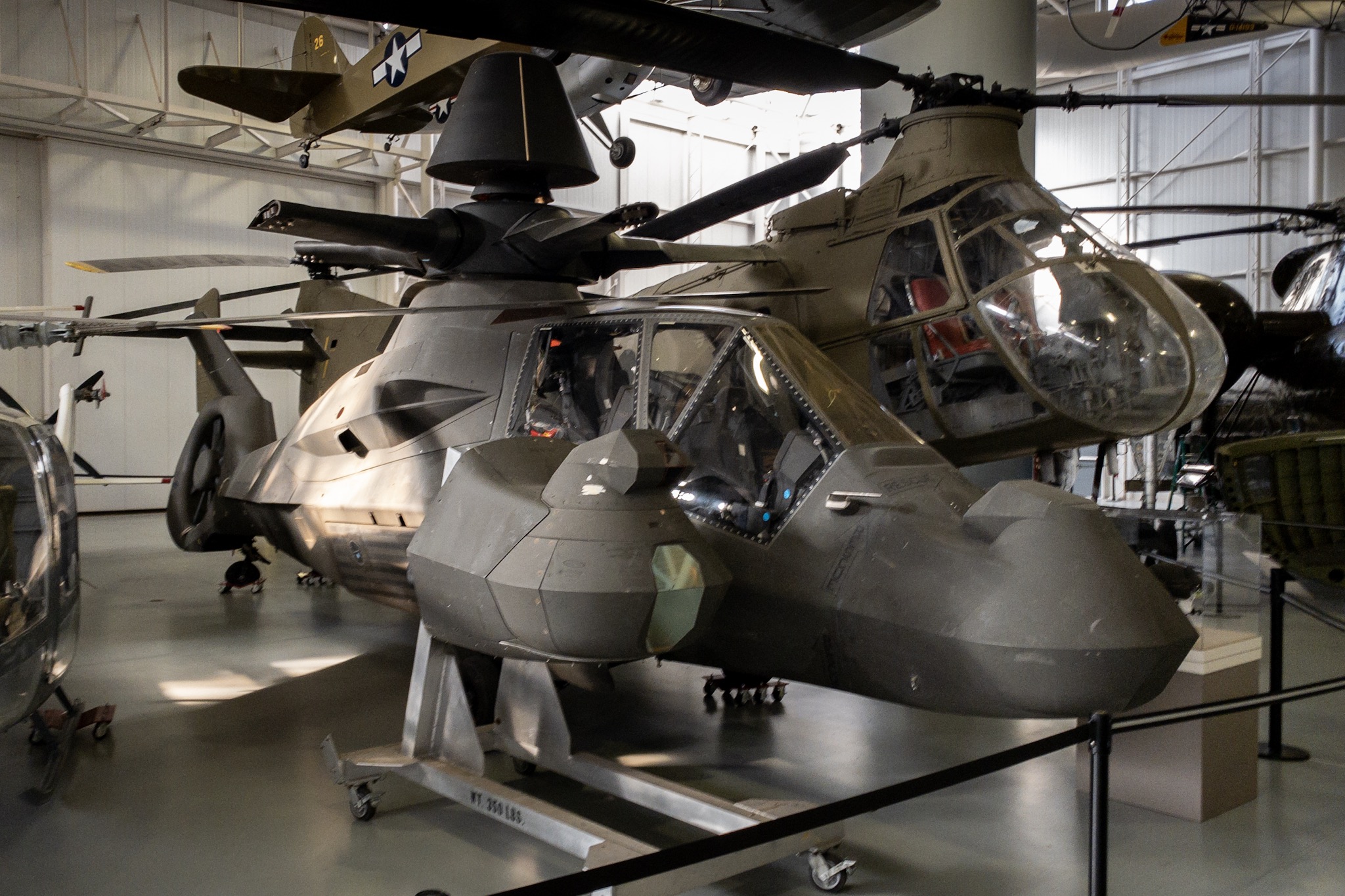 POW/MIA Memorial
Titan I Missile
Yes, that's an ICBM in Cordele, GA. Also known as the "Confederate Nuke", it's right beside I-75, sitting innocently in the parking lot of a convenience store(with a Krystal in the background).
Veterans Memorial
This memorial is at the Georgia State Veteran's Park in Cordele, just a short drive from the Titan I missile.
Memorial Bricks
These bricks, each of which has a name to commemorate a veteran, are laid out in front of the pillars of the memorial.